Summer is here and that means that farmers' markets are open! This is arguably the best time of the year in the Laurel Highlands. There is something special about shopping local and buying the freshest produce possible. Learn why your local farmers' markets are important to your community, why you should explore them this summer and how to get the freshest deals.
Why You Should Shop at a Farmers' Market
You're purchasing better quality foods
Farmers tend to pick their produce in the morning before the market, so there is no doubt that the produce is fresh. Farmers' markets can provide you with foods that are GMO-free, naturally grown and sometimes organic.
You will learn a lot
The farmers know best, so feel free to ask them questions about the produce's ripeness, how the goods were produced and what you can make out of them. You might even leave with a new recipe or two!
Create a positive impact on the environment
Shopping at your local farmers' market means that you are making a positive impact on the environment. Unlike most of the food that you buy at the grocery store, your local farmer doesn't have to transport it nearly as far to get it to you. Another plus is that most small farms practice sustainable farming. It is important to know that you are making a difference!

Tips and Tricks for Shopping at a Farmers' Market
Plan meals ahead of time
It is easy to become overwhelmed at the market because everything looks colorful and delicious. Making a rough draft of what you want to eat during the upcoming week can give you some guidance and make it easier for you to save some money at the market and not waste any food later.
Shop around
Before you buy anything, take a lap around the market. Some farms are a one-stop shop that might sell everything you need. But try to support as many vendors as possible. Plus, you never know what treasures are waiting on the other side.
Bring small bills 
Most vendors work from a change box and will greatly appreciate it if you pay in small bills. While many vendors are modernizing and are able to process credit/debit transactions, not everyone is there yet. So don't forget to bring cash and change!
Bring your own reusable shopping bag
Not only are reusable shopping bags better for the environment, but they make it easier for you to carry your goodies as you stroll around the market.
Stay for lunch
Plan to stay for lunch! Many vendors (especially at the Ligonier Country Market) serve ready-to-order foods like grilled pizzas, gourmet grilled cheeses and a variety of other good eats.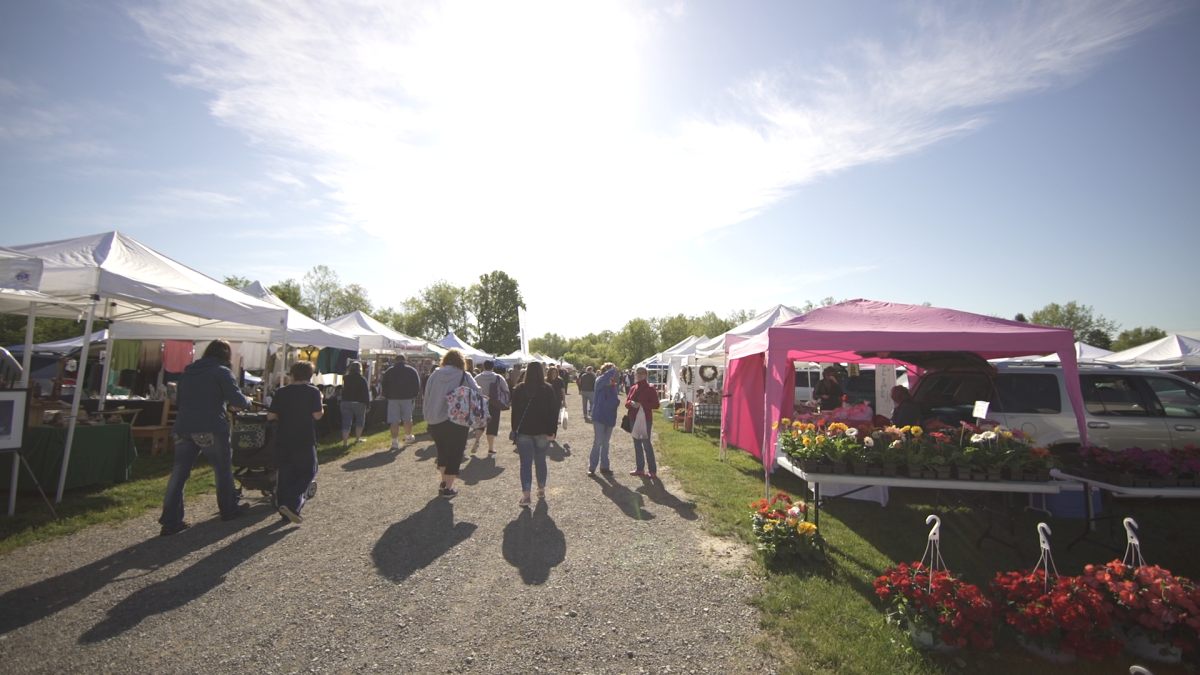 Laurel Highlands Farmers' Markets
If you are from the Laurel Highlands, you're in luck! You have some great options when it comes to farmers' market exploration.
Springs Farmers' Market
Latrobe Farmers' Market
Ebensburg Farmers' Market
Have fun exploring your local farmers' market this summer and be sure to use #laurelhighlands when you post photos of your goodies!