As part of my theology course at Seton Hill, I was able to take a field trip to St. Emma's Monastery to discover the life and hospitality of Greensburg's Benedictine Nuns. 
Our tour began in the Cor Jesu Chapel where we were able to sit in and pray Vespers, Evening Prayer, with the Sisters of Saint Emma's. This type of prayer is something that I certainly have never experienced before. The Monastery welcomes any that wish to come and pray Liturgy of the Hours, so set aside some time to give St. Emma's a visit and experience it for yourself! 
After Vespers, we were given a quick tour of the grounds by Mother Mary who told us about the history of St. Emma's and gave information on the retreat space, Robertshaw House Bed and Breakfast and the amenities that are offered to guests of the Monastery.
Something that you won't want to miss if you are at the Monastery is St. Walburga's Shrine. This was surely our most memorable stop of the grounds tour where we were able to take a quick look inside the Shrine. The rescued stained glass that was used to build the Shrine is sure to be the most beautiful that you have ever seen.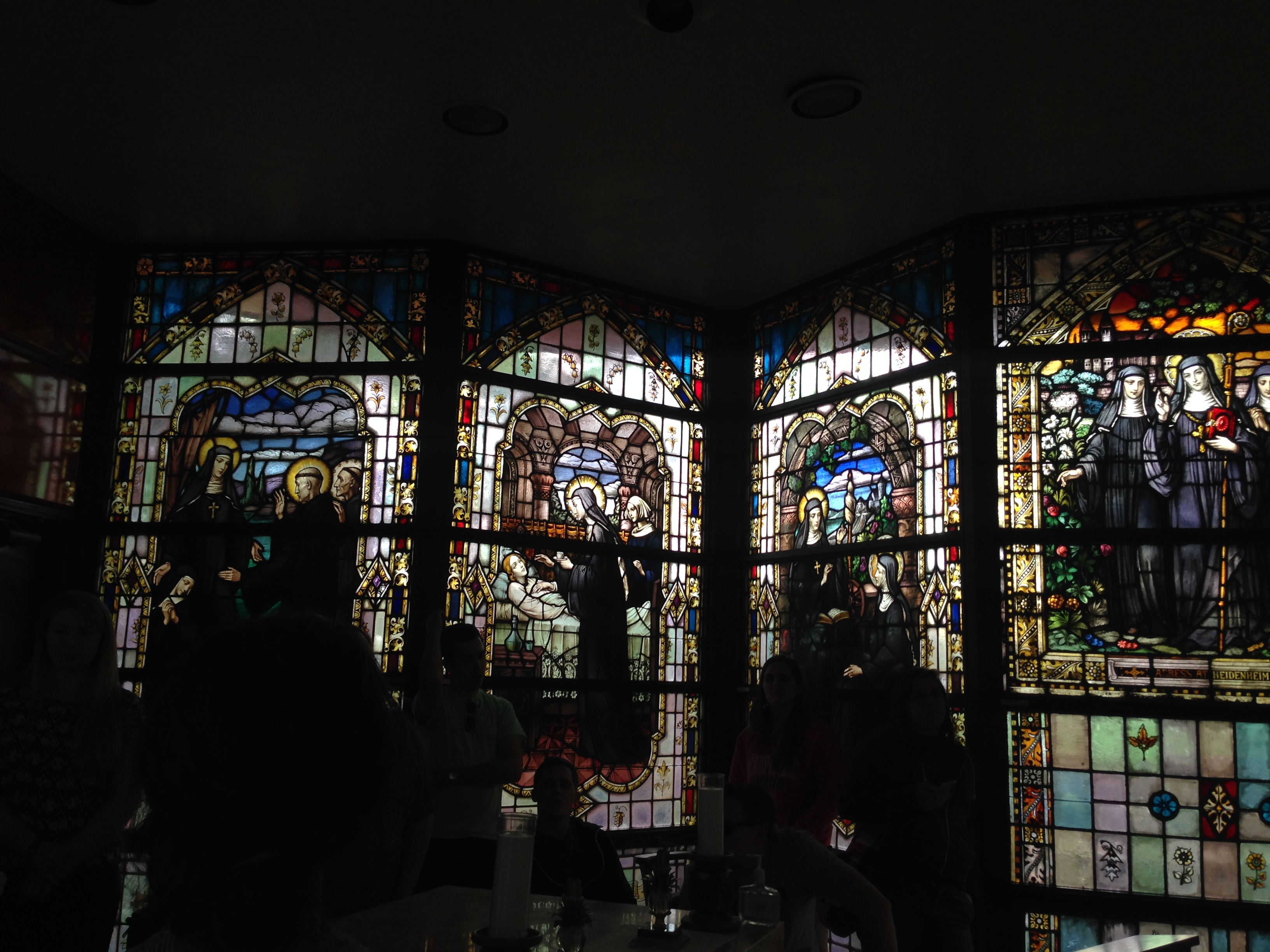 The next stop on our agenda was at Robertshaw Country House Bed and Breakfast, which is also located within the St. Emma's campus. This bed and breakfast was beautiful and, along with everything else at the Monastery, is run by the Sisters of St. Emma's. Be sure to check out this beautiful and unique bed and breakfast the next time you are planning to stay in the Laurel Highlands!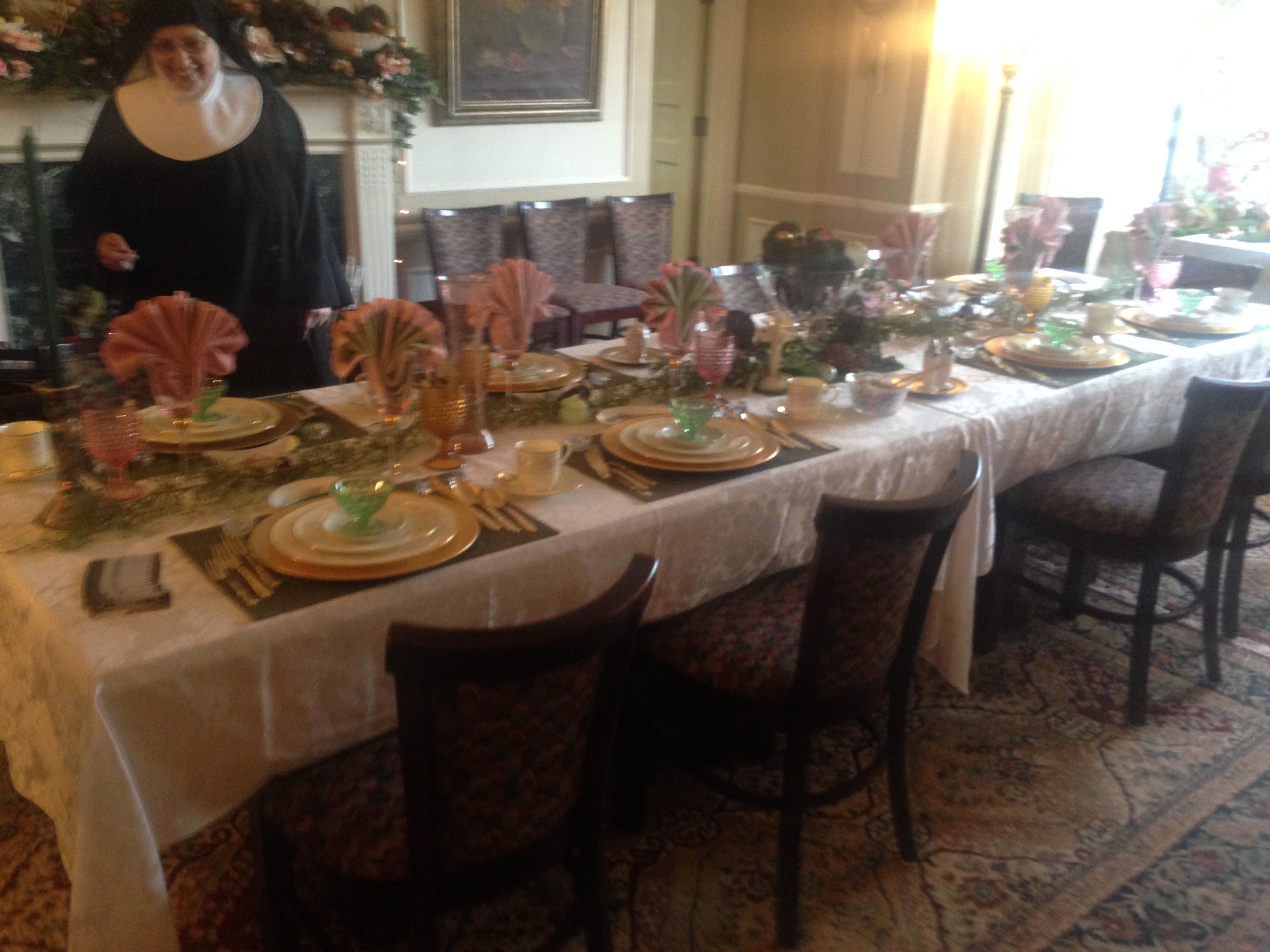 Our visit to St. Emma's was concluded with a family-style meal where we were able to chat with the Sisters and ask questions about their monastic life and practices. 
Our group was certainly shown gracious Benedictine hospitality. Stop by St. Emma's the next time you are in the Laurel Highlands to pray with the Sisters, explore the beautiful grounds or to stay at Robertshaw bed and breakfasts. Don't miss out on exploring this amazing Monastery and meeting the gracious Nuns that will make your trip so enjoyable!