Put on your red, white and blue gear, get outdoors and celebrate the 4th of July in the Laurel Highlands with your friends and family! Our resorts, restaurants, campgrounds and more are hosting events right in your backyard with tasty food, live entertainment and, of course, fireworks.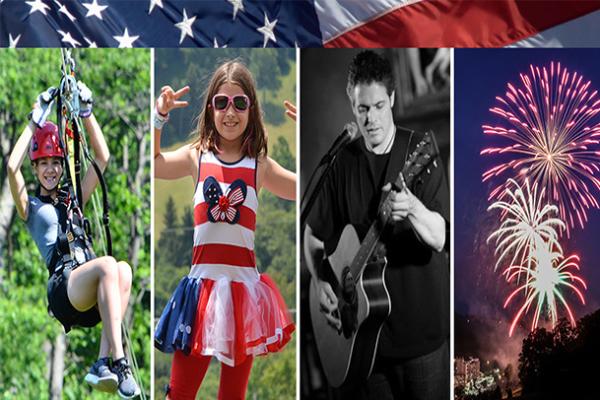 June 29 - July 3
Celebrate in the days leading up to the 4th of July at Pennsylvania's largest resort! Activities and events include:
The Adventure Center, open for 10 a.m.-6 p.m., with zip lining, segway tours, Laurel Ridgeline Canopy Tours, bike rentals, family adventures and more.
Live music at the Bavarian Lounge
Wagon rides
Acoustic music poolside at the Bavarian Beach
Face painting and carnival games at Seven Springs Carnival
Sunday brunch
Volleyball tournament
Kids' fishing derby
Family karaoke
Bonfire with smores
Independence celebration buffet
Zambelli fireworks at 9:30 on July 3 (get the best view from the grass below the Bavarian Beach)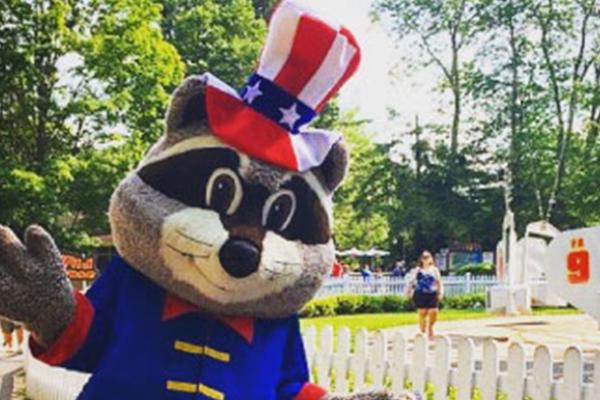 July 4
Spend the day having a blast and making a splash with family and friends at the number one kids' park in the world! Then stay and watch the fireworks display at 9:30 p.m to wrap up your perfect 4th of July. 
Bar Band and Fireworks Show at Vinoski Winery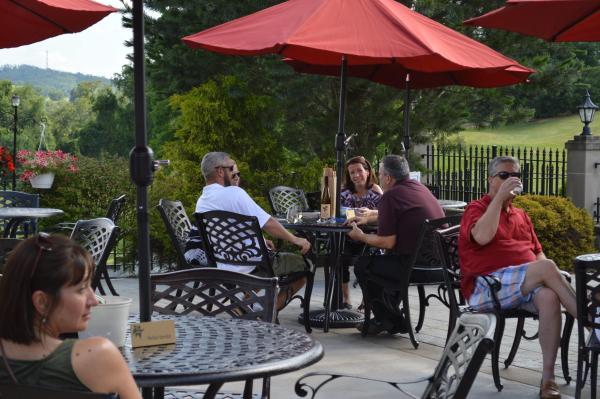 July 3-5
Check out the newest local winery, Vinoski Winery, on Tuesday July 3 for 4th of July fun for the whole family! Bar Band will be playing classic rock, pop and oldies hits, The Yard A Mobile Eatery food truck will be serving a delicious menu and there will be a spectacular fireworks show!
July 1
Head to the Uniontown Mall and set up your lawn chair by the American flag for Fireworks over Fayette. Enjoy music by the VFW Post 8543 Band at 4 p.m. and Blended Reality Band at 7 p.m., children's activities, food booths and, of course, fireworks!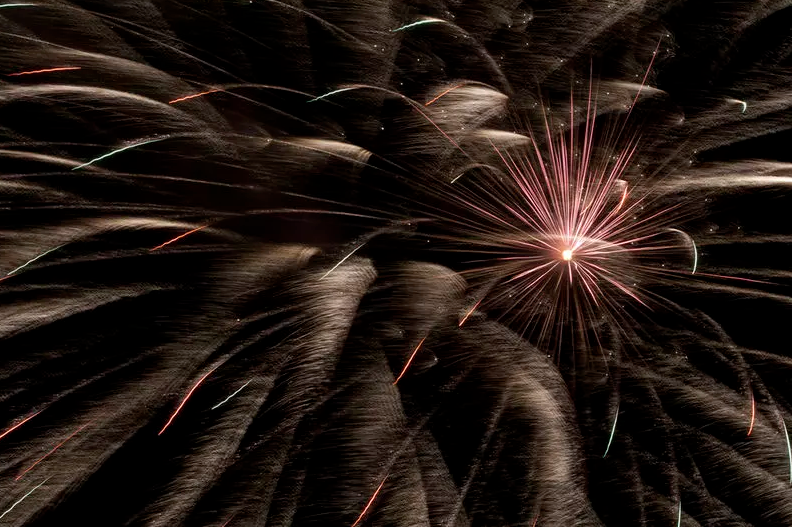 The 49th annual Latrobe 4th of July Celebration will be bigger and better than ever! The parade, themed "United We Stand Thru the Centuries," will start at Irving Avenue at 10:30 a.m. After the parade, guest can enjoy amusement rides, crafts, food, live music, bingo and game booths. Be sure to stick around until 10 p.m. to witness the spectacular display of fireworks!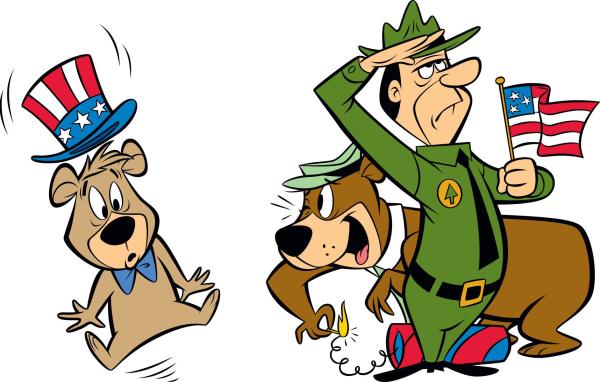 June 29 - July 4
Celebrate our nation's birthday with Yogi Bear and friends! Family fun activities at the campground include:
A pool party
Kid's scavenger hunt
A magician
Biddy the Clown
Bike decorating contest
Special paintball shootouts
Evening entertainment
and much more!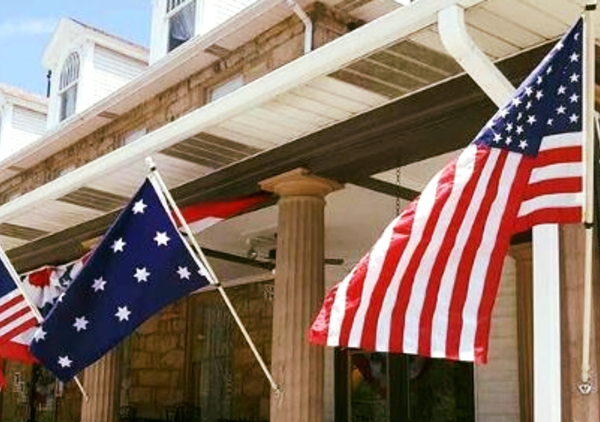 July 1
Cold beer. great barbecue, live music and fireworks. What else could you ask for at a 4th of July party? The Stone House smoker will open at 11 a.m. to serve its popular barbecue. Enjoy free live music from DJ King Wolf and Fret Buzz Band and the fireworks show at dusk!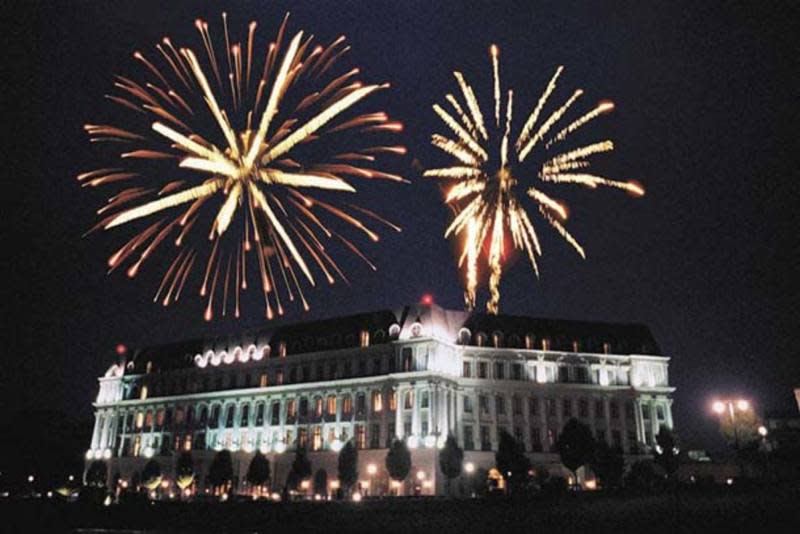 Gather your friends and family at Nemacolin Woodlands Resort for their 4th of July Celebration! The resort will host events and activities for everybody, including a digital scavenger hunt, wine tasting, family teambuilding, dad's bellyflop competition, a movie on the mountain, an 80s cover band and a fireworks show!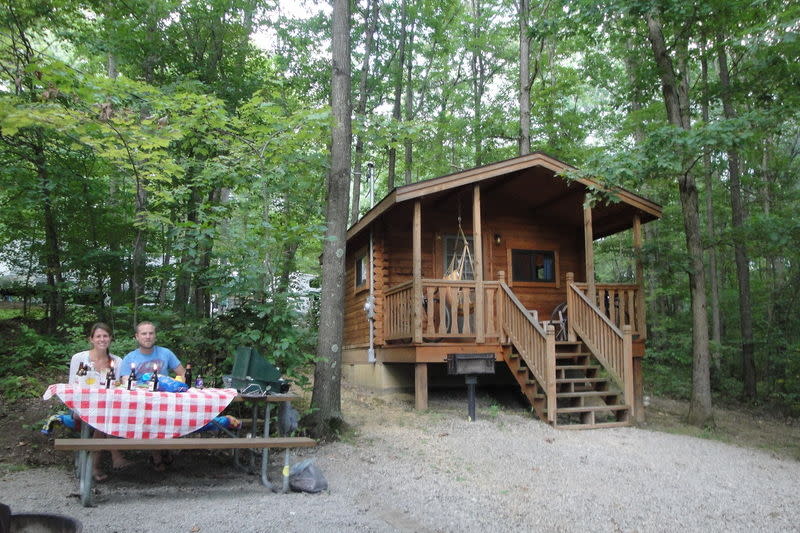 July 2-5
Escape the hustle and bustle of everyday life and rent a cabin at Benner's Meadow Run to celebrate America's birthday! There will be many activities for kids including crafts, bingo, pool parties, wagon rides, face painting a mini-golf tournament and more!