Black Friday. The 12 Days of Christmas. Cyber Monday. The 25 Days of Christmas. Small Business Saturday. Yes, they all give us visions of shopping! No matter what you call your organized, frantic or last minute excursions, we all have a purpose during the holidays in trying to find the perfect gift. I have found shopping locally in the Laurel Highlands to be a successful way to check off those on both my nice & naughty list this year.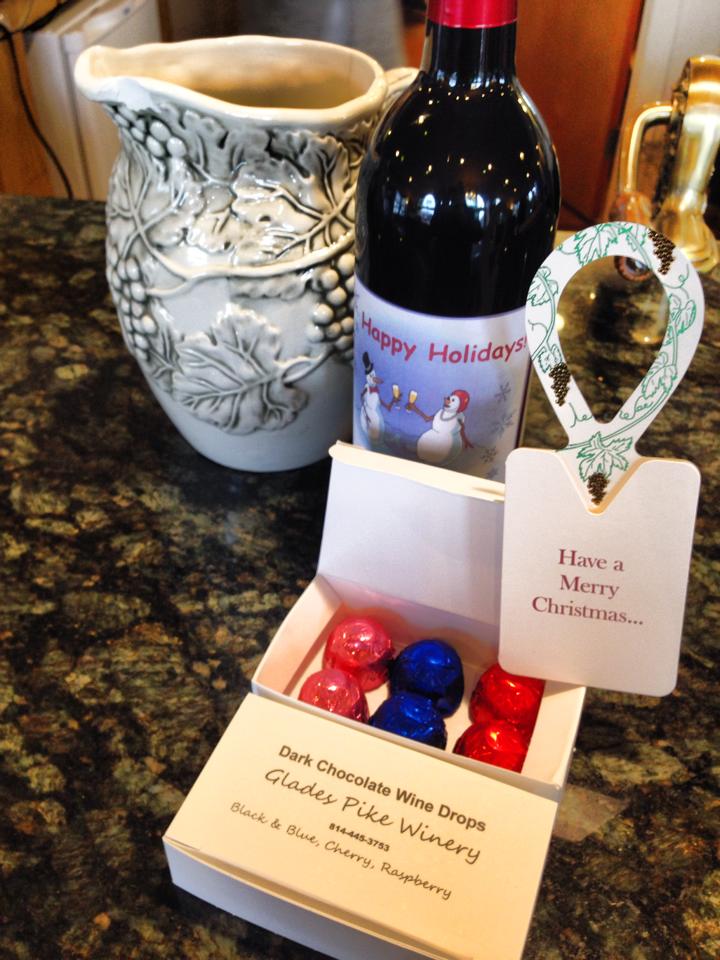 Beginning Dec. 1, a partner and I have made a point to each visit 25 specialty shops in the Laurel Highlands. We challenged ourselves to find a unique gift idea for under $25 to share in Facebook posts. What fun we've had with our visits and the discoveries along the way. Sure, we can find many, many things in a big box store...but can you find local, hand-made chocolate drops filled with wine? Doubtful. Or what about a build-it-yourself bird feeder kit as a crafty gift? Pair it with a little bag of birdseed and book on birds and you've created an educational gift too (but don't tell the kids they might learn something!).
The Laurel Highlands covers 3,000 square miles...a little less by way of flying in Santa's sleigh, but that gives you lots of territory to visit wineries, antique shops, farmers markets and specialty stores. They are all locally owned and operated by dedicated merchants who care about their product(s) and oozing with holiday spirit the moment you walk through their doors. I encourage you to set aside a day and map out a course. Slow down your pace a bit and breath in the crisp Laurel Highlands air. Savor a meal in one of our cool eateries. Stroll our sidewalks and be transported back in time through merchant windows. You may just discovery you've been missing part of the magic in finding the perfect gift.