As fall rolls in, the Laurel Highlands welcomes colorful foliage, delicious comfort food and a jam-packed season of awesome festivals. Our gorgeous rolling hillsides blanketed in red, yellow and orange serve as the perfect backdrop for some harvest season entertainment! Below is a round up of fall festivals happening in the Laurel Highlands this September. Choose which event(s) you want to attend and schedule your weekend getaways now!
Pittsburgh Renaissance Festival
Sept. 1-23, Saturdays, Sundays and Labor Day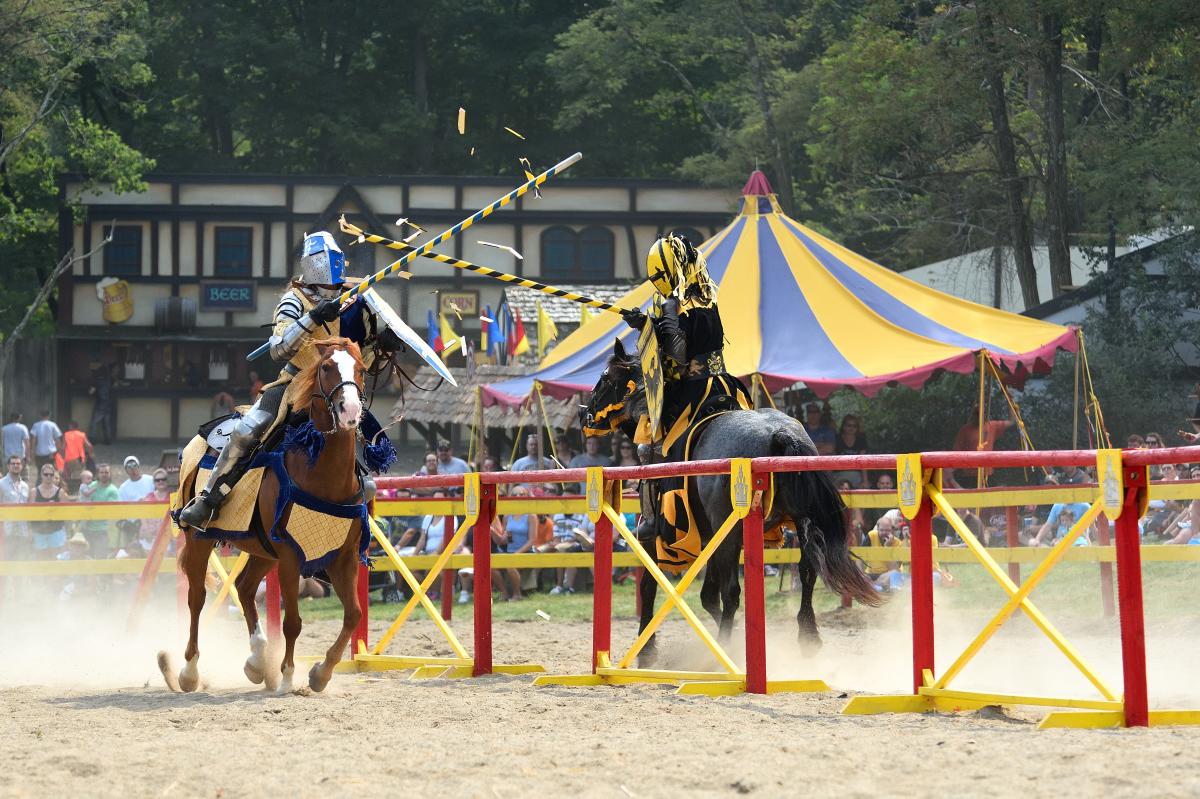 The Laurel Highlands is proud to be the host of the Pittsburgh Renaissance Festival, a must-do fall festival! Step back in time and grab a turkey leg or steak on a stake, browse artisans' goods and watch performances by an authentically-costumed cast.
Farmers and Threshermens Jubilee
Sept. 5-9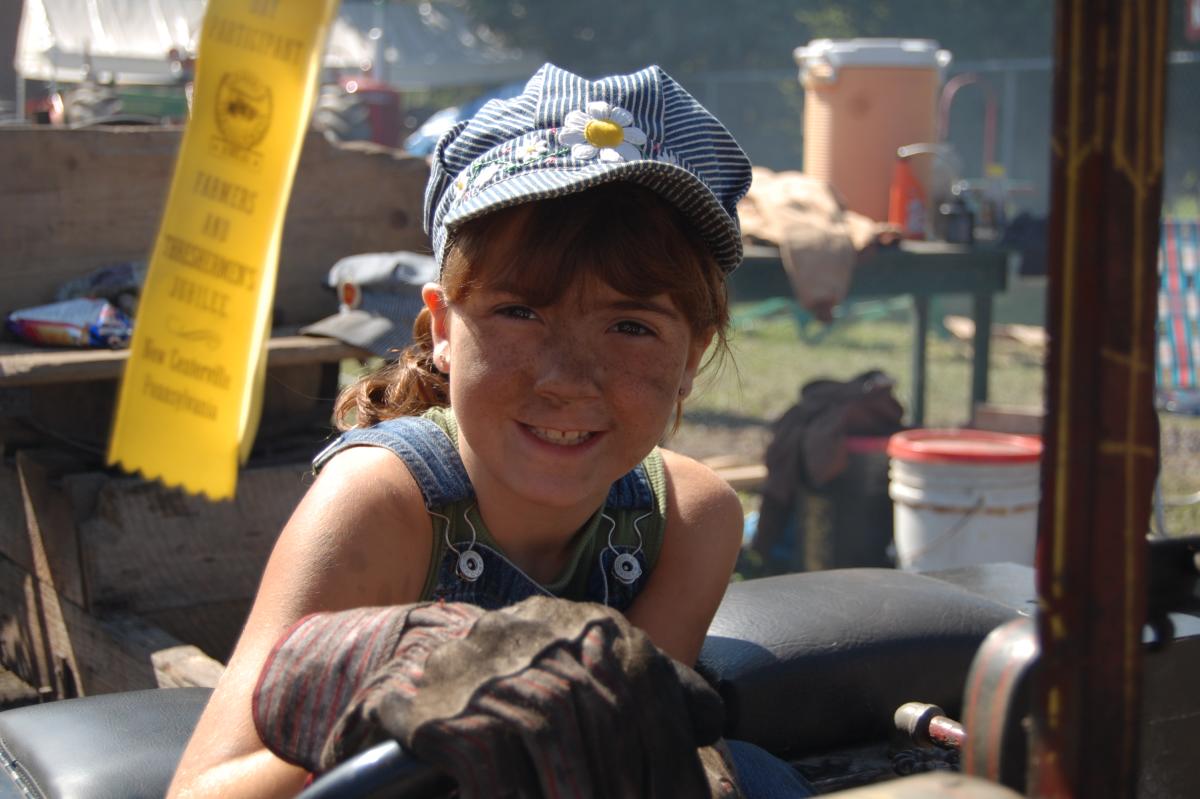 Get a glimpse of what the early days of agriculture were like at this country festival. The Farmers and Threshermens Jubilee showcases machines like steam engines, gasoline tractors and everything in between! Enjoy demonstrations, parades, an apple pie contest, tractor pulls, live music, homestyle cooking and more!
Mountain Craft Days
Sept. 7-9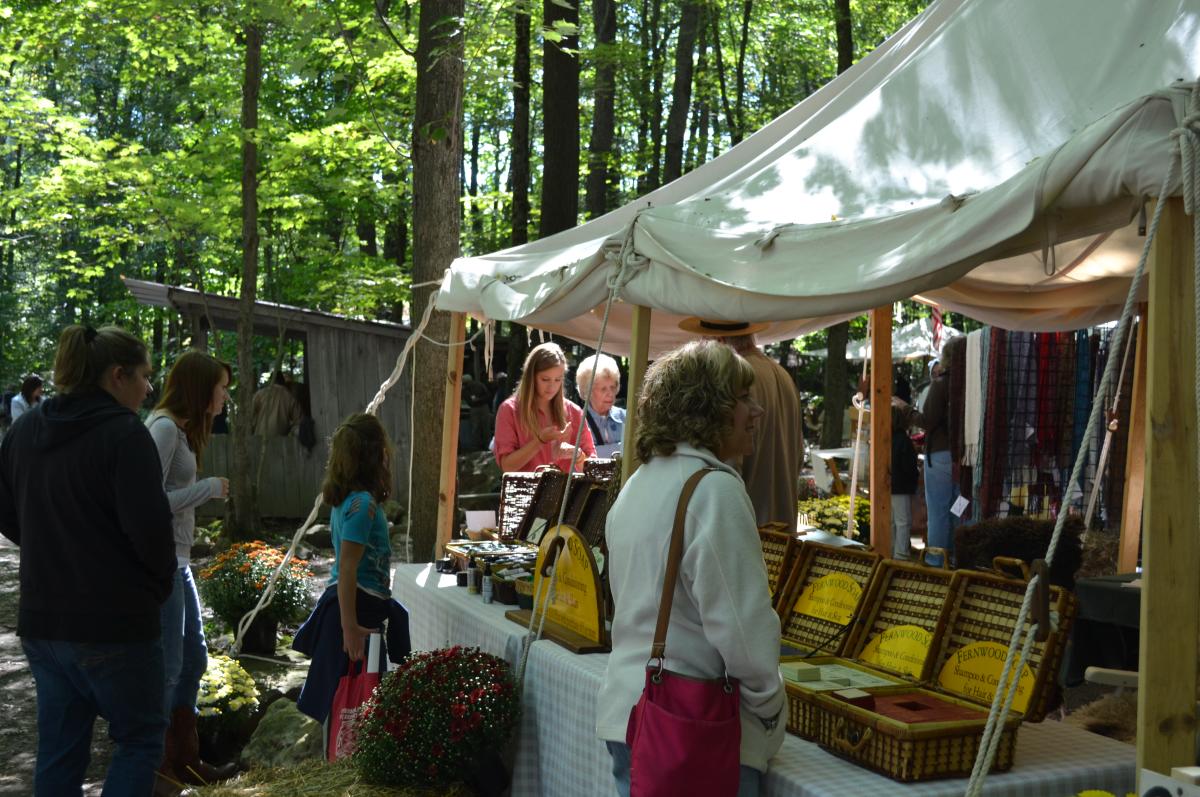 Mountain Craft Days helps keep historic arts and crafts from our region alive! This is an event that everybody in the family will enjoy, featuring more than 125 craft booths, live entertainment and traditional goods. Proceeds from the event benefit the Historical and Genealogical Society of Somerset County who preserves and interprets the county's history and heritage!
Mother Earth News Fair
Sept. 14-16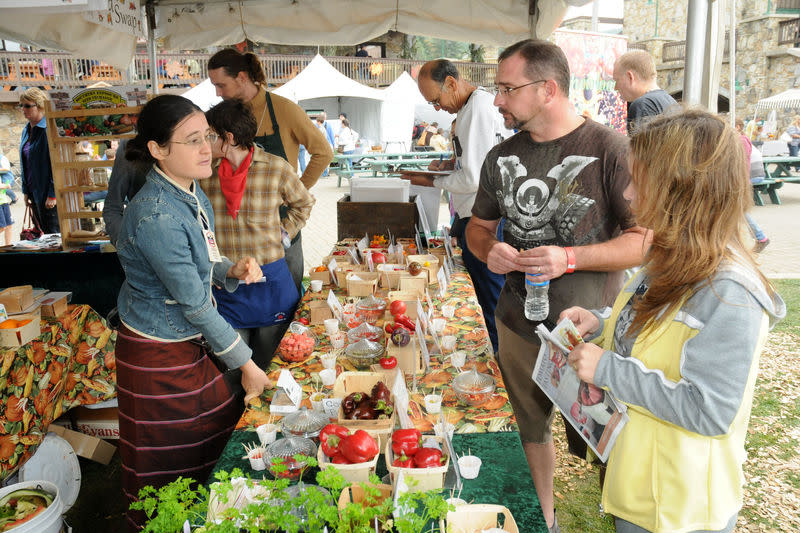 Mother Earth News Fair's mission is to educate you on sustainable lifestyle practices including renewable energy, small-scale agriculture, gardening, green building, green transportation and natural health. Attend seminars to learn about these topics then patronize vendors who are reinforcing these practices with their products. 
Derry Railroad Days
Sept. 15-16
The town of Derry was originally created in 1852 to specifically serve the Pennsylvania Railroad, due to its easy access to water and position upon a slight summit. Today, the heritage of Derry is celebrated by the annual Derry Railroad Days festival. Enjoy a parade, family activities, live entertainment, delicious food, unique craft booths and, of course, a model train display! 
Stahlstown Flax Scutching Festival
Sept. 15-16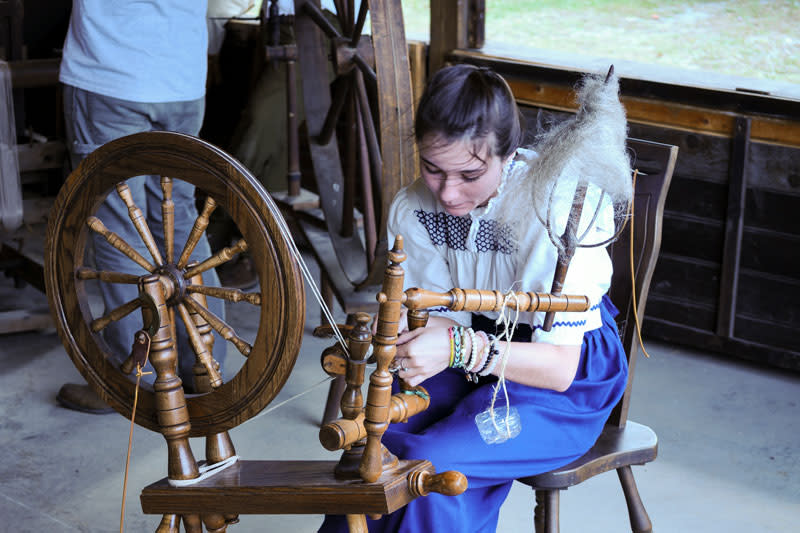 The Flax Scutching Festival was started in 1907 by Elmer N. Miller, who decided that old friends and new should gather annually and make linen cloth. 100 years later, the tradition still lives on in Stahlstown with the Stahlstown Flax Scutching Festival. Enjoy live entertainment, indulge in buckwheat cakes and sausage dinner, experience Civil War and Revolutionary War Mililtia encampments and watch educational demonstrations on flax scutching, all during one event!
Mount Pleasant Glass and Ethnic Festival
Sept. 18-30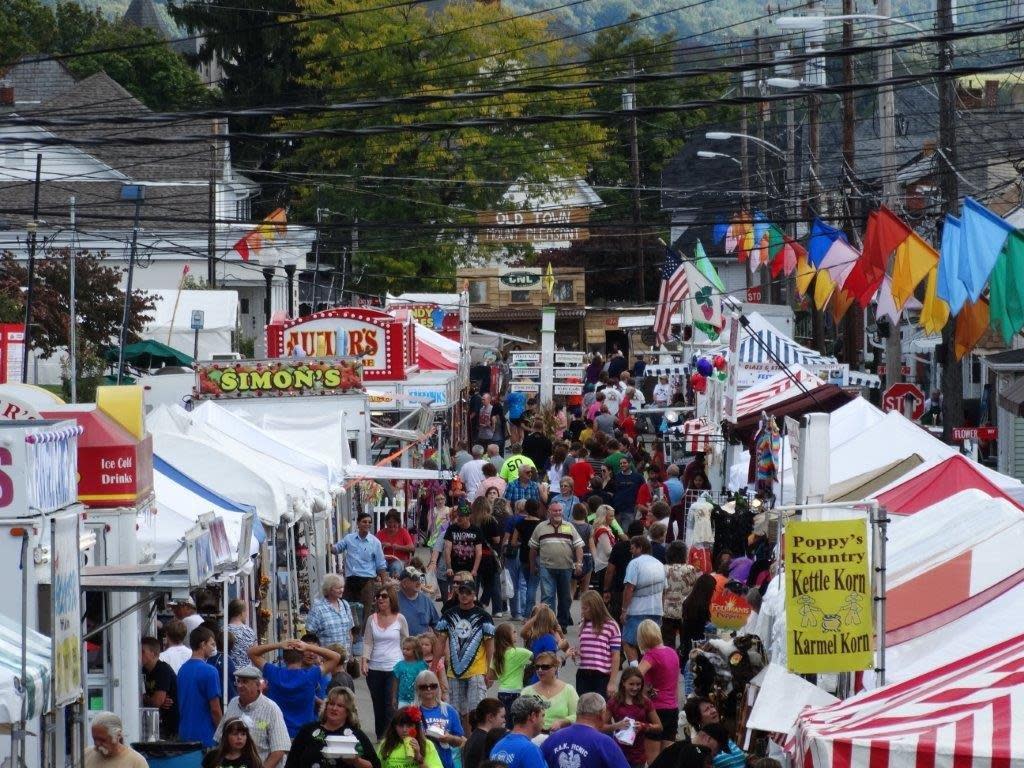 Mount Pleasant Glass and Ethnic Festival is an annual festival held in the streets of Mount Pleasant that celebrates the region's glass making history. The three-day festival is jam-packed with great food vendors, live entertainment, a parade and many craft, jewelry and clothing booths.
FestiFall
Sept. 21-23
FestiFall is a celebration of the life of Albert Gallatin, acclaimed Pennsylvania politician who, once upon a time, lived in a country estate in the Laurel Highlands. Come dressed in your period-inspired costumes if you please! Enjoy food, demonstrations, entertainment and crafts from Gallatin's era!
Faranda Farm Harvest Festival
Sept. 22 - Oct. 28, Fridays, Saturdays and Sundays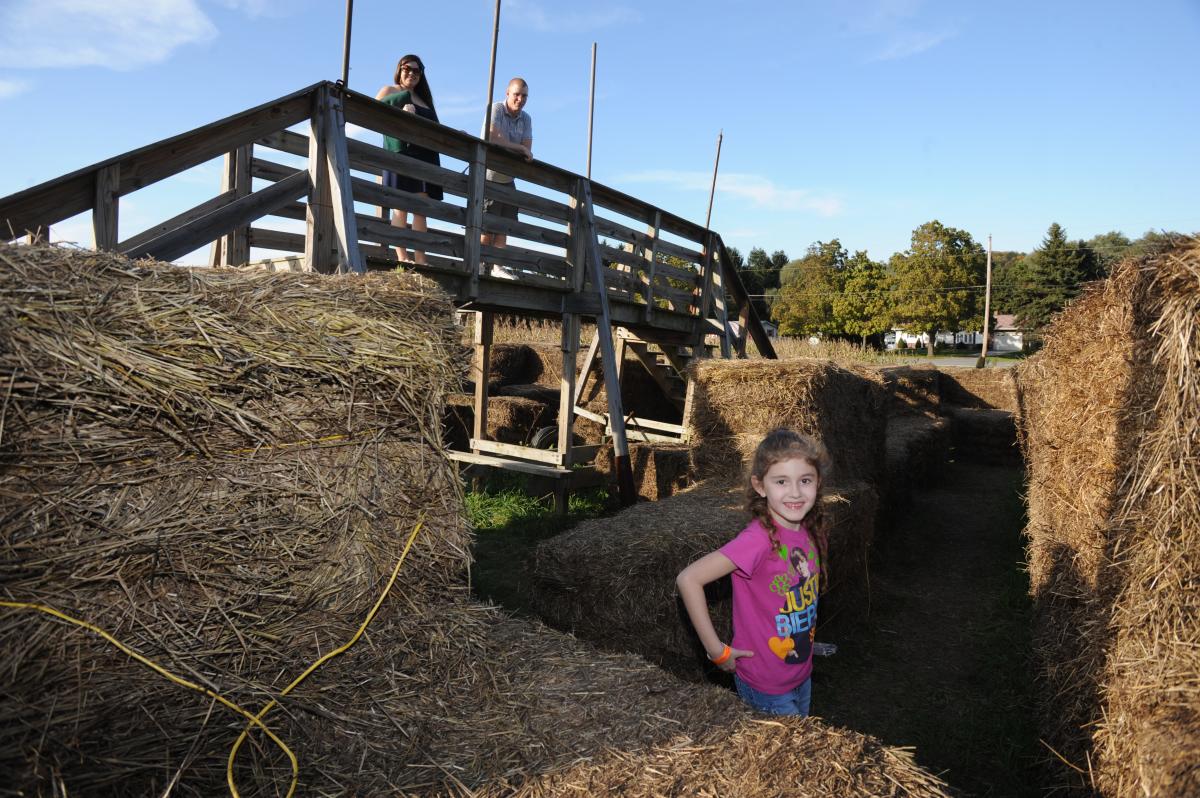 Make memories together as a family at Faranda Farm Harvest Festival, a not-so-spooky Halloween event! Go on a hayride, feed the llamas, have fun with a giant sling shot and make your way through the 5-acre corn maze. During flashlight nites, test your skills and navigate the corn mask in the dark. BYOF = Bring your own flashlight!
Autumnfest Weekends
Sept. 29 - Oct. 21, Saturdays and Sundays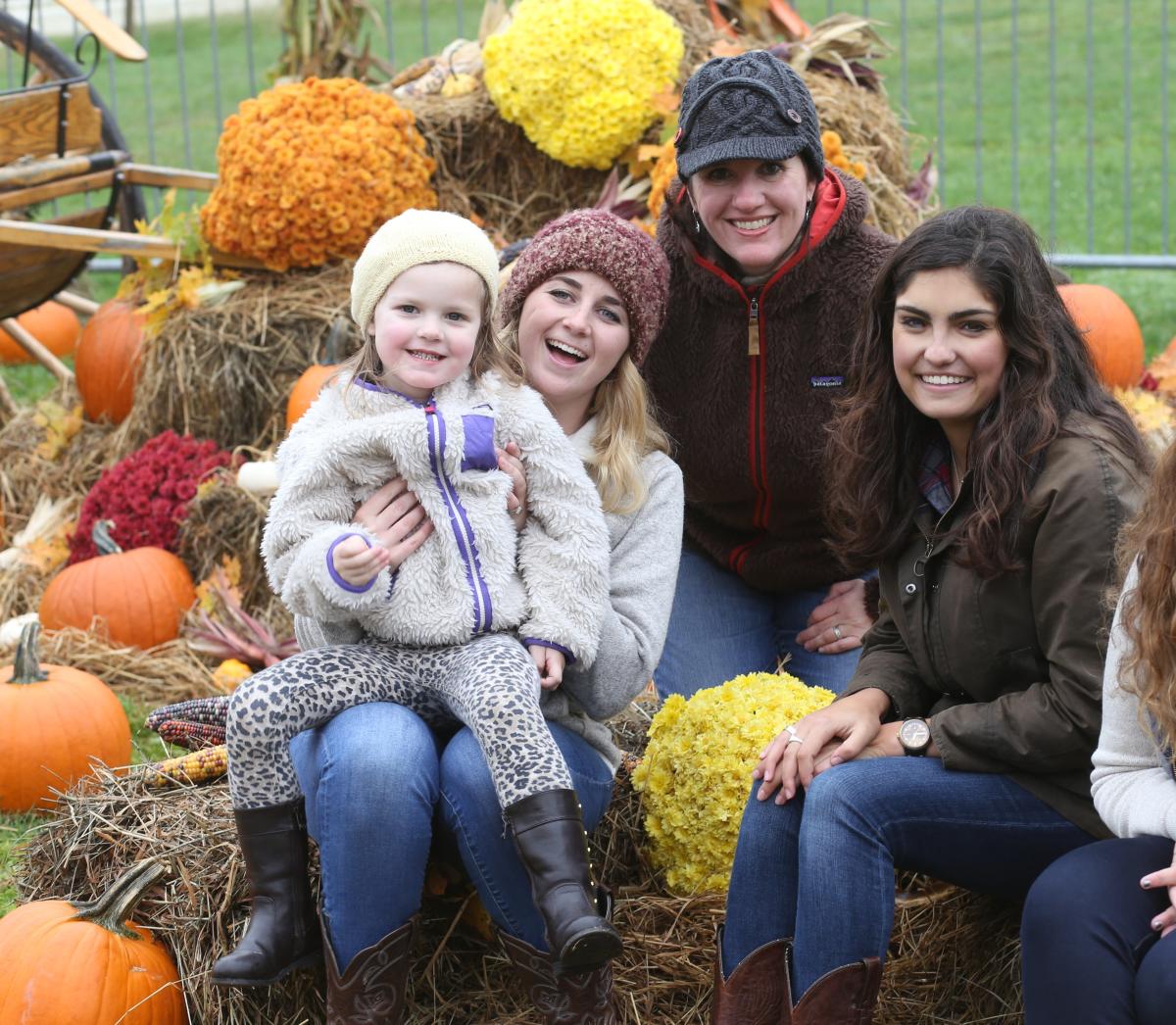 Make your way to Seven Springs during October for Autumnfest Weekends! Each weekend has its own unique, fun theme, so don't miss out! The resort is decked out in fall decor and full of things to do for everyone in the family including live musical entertainment, craft booths, face painting, tasty treats and more. Be sure to take a ride on the scenic chairlift and take in the views of the beautiful fall foliage.
Fall Fest
Sept. 30 - Oct. 28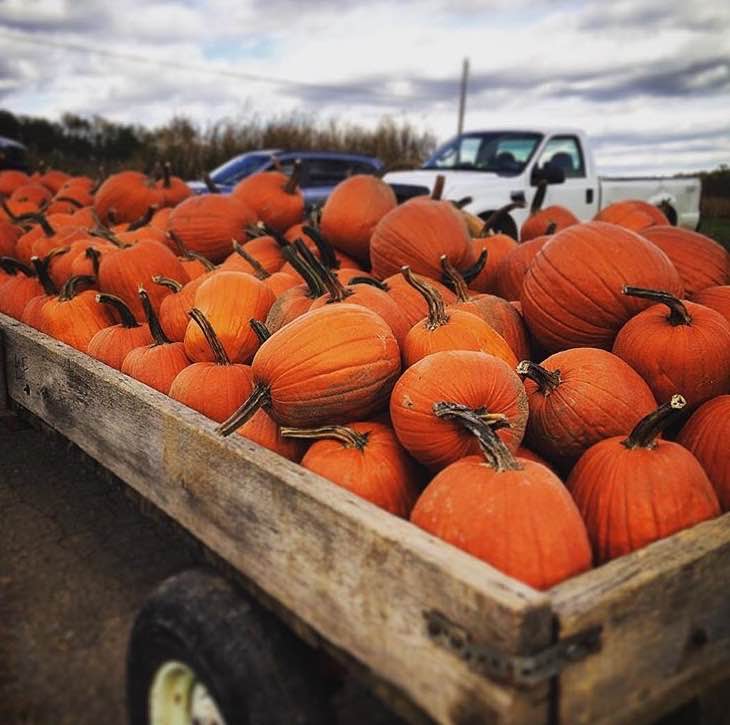 Schramm Farms and Orchards' Fall Fest is the place to go to experience everything that you love about fall. Pick out the perfect pumpkins, make your way through a corm maze, take a hay ride, pose for pictures with the scarecrows and dig in to delicious fall flavors like apple cider slush and homemade caramel apples. Fall Fest has activities for kids of all ages including face painting, pony rides, play hay a corn box and much more! Before you leave, be sure to buy festive decorations to deck out your house for fall.
While you're exploring Laurel Highlands fall festivals, be sure to use #laurelhighlands when posting photos on Instagram!