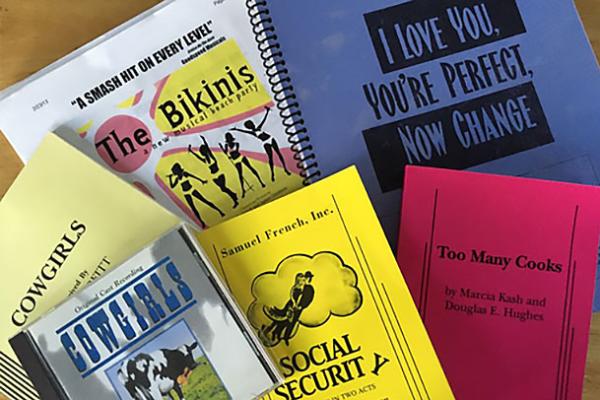 Cowgirls
Oct 4, 2016 - Oct 16, 2016
Recurring weekly on Sunday, Tuesday, Wednesday, Thursday, Friday, Saturday
7690 Somerset Pike
Jennerstown, PA 15547
Conceived by Mary Murfitt, Book by Betsy Howie, Music & Lyrics by Mary Murfitt
Sure thing & darn tootin' these Cowgirls will raise the roof and bring you to your feet! Yee haw!!
Grab your cowboy hat and boots and get ready for a honky-tonk romp! Cowgirls tells the story of Jo and her saloon in Rexford, Kansas, staffed with sidekicks Mickey and Mo. To raise enough money to save Hiram Hall, Jo books the Cow-girl Trio to play a honky tonk performance sure to bring down the house. When the classical Coghill Trio shows up on the saloon doorsteps booked by mistake, the female group must find their inner-twang and go from Chopin to country and save the debt-ridden saloon from foreclosure!