It's almost that time of year again! Farmers' market season! This is arguably my favorite time of the year because there is something about making weekly visits to the farmers' market that makes summer so much more...summery! Sadly, many people have never experienced the summertime joy of a farmers' market because they 1.Have never gotten around to it, or 2.Don't know how to shop there. Allow me to tell you why your local farmers' market is important for your community and why you should explore it this summer!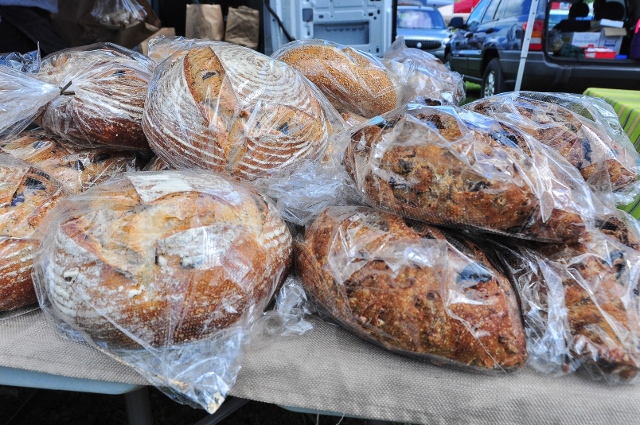 Why You Should Shop at a Farmers' Market 
Support your local family farm: At farmers' markets you are able to connect with your local farmer and help keep their farm afloat. The food industry is dominated by large agribusiness food producers, so chances are your local farmers has a hard time competing. Buying from your local farmer allows them to profit and put that money back into the local economy.  
Purchase better quality foods: Farmers tend to pick their produce in the morning before the market, so there is no doubt that what you are getting is way fresher than what you can get at the grocery store. Farmers' markets can provide you with the most healthy foods that are free from GMOs, are naturally grown, and are sometimes organic. If your farmer is selling it at the market, you can almost be sure that it wasn't sprayed with pesticides, genetically modified, and is free from antibiotics. If you aren't sure while you're shopping, just ask your farmer, that's what they're there for! 
Get suggestions and advice: Another perk of getting acquainted with your favorite farmers at the market is that they can help you pick your produce and other items. They can tell you all about how to pick the the ripest foods and even give you ideas on how to cook the ingredients. These products are their livelihood so they definitely know how to use them. Not only should you talk to your farmers face-to-face, but allow them to impart their wisdom on you. You just might learn something new! 
Environmental impact: Shopping at your local farmers' market can give you assurance that you are making a positive impact on the environment. Much of the food that you buy at the grocery store is shipped across the country, using fossil fuels to transport it. Whereas, your local farm doesn't have to transport it nearly as far to get it to you. Another great benefit is that most small farms practice sustainable farming. It is important to know your impact on the Earth and they are doing what they can to minimize their's.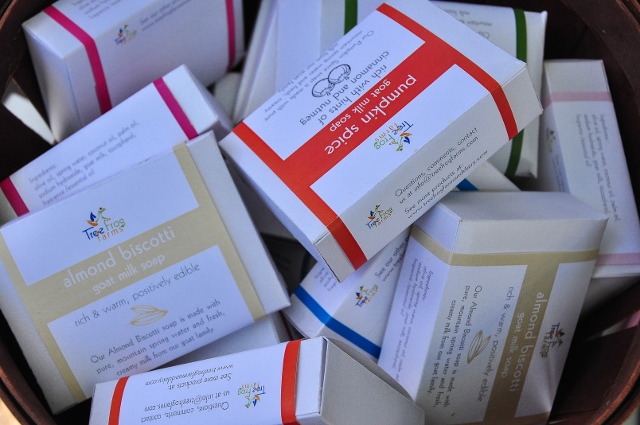 How Do I Shop at a Farmers' Market? 
The growth of farmers' markets is on the rise so hopefully you will find yourself at one someday soon. Here a few tips to keep in mind the next time you are doing your shopping at the market.  
Plan meals ahead of time: It is easy to become overwhelmed at the market because everything is just looks so pretty and delicious! Making a rough draft of what you want to eat during the upcoming week can give you some blueprints and make it easier for you to save some money at the market rather than just buying everything that looks good.  
Shop around: Before you buy anything, take a walk around and see what vendors are there first. Some farms are one-stop shopping that might sell everything you need, but I prefer to support as many vendors as possible. If you see an orchard vendor that specializes in apples, get your apples there rather than from the vendor that sells fruits, vegetables, baked goods, and canned items. They'll be just as tasty and you'll be helping to keep that orchard in business. 
Bring small bills: Most vendors work from a change box and will greatly appreciate it if you pay in small bills rather than paying in large bills and using up all of their change. While many vendors are modernizing and are able to process credit/debit transactions, don't assume that everyone does, make sure you have some ones, fives, and tens for your purchases, they will really appreciate it!
Bring your own reusable bag: Not only is it better for the environment, but it will be easier for you to carry as you stroll around the market. Markets are a place to interact with your community so the longer you're able to stay, the more enjoyable!  
Talk to the vendors: This is probably the greatest benefit of shopping at a farmers' market. Whether you're buying produce, baked goods, or craft items, don't be afraid to chat about the products with their producers. Learn how they were made or produced, ask questions about food preparation, get some new ideas! They would love to help you!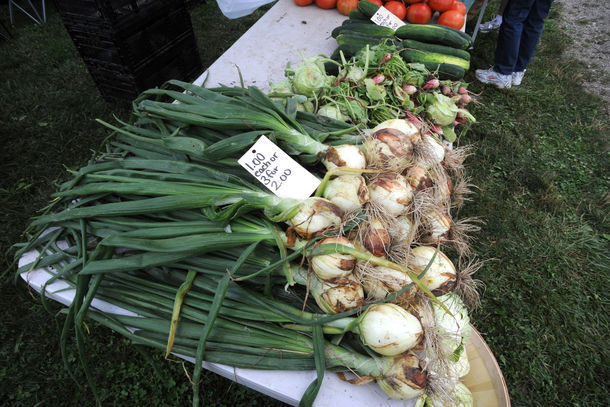 Laurel Highlands Farmers' Markets
If you are from the Laurel Highlands, you're in luck! You have some great options when it comes to farmers' market exploration.
Have fun exploring your local market this summer!